Google Apps for Education
One of the best products offered by Google for messaging, collaboration, interactive learning, and online classrooms is "Google Apps for Education".
The way we use computers, cellphones, and tablets has altered thanks to apps. Previously restricted to email and games, they now provide virtually limitless alternatives for productivity and education. Google's assortment of apps places highly in almost every category despite there being thousands of apps available. All the tools required for communication, collaboration, documentation, storage, sharing, learning, and high security are included in Google Apps' Education edition. Gmail, Calendar, Contacts, Drive (Docs, Sheets, Slides, Forms, Drawing), Sites, Groups, and many other services are part of Google Apps for Education.
Ten advantages of utilising Google Apps for Education are as follows:
1. Creating Tests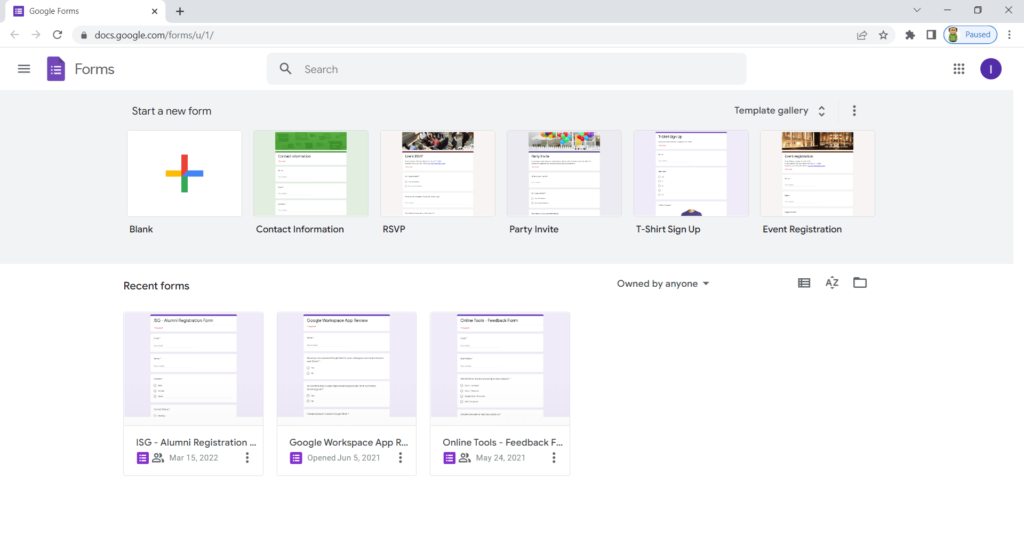 A exam with multiple choice or text-based questions can be created by teachers using Google Form. You can include up to 2000 total choices and collect several types of answers in your form or quiz.
You can create a quiz assignment in Classroom where students complete and submit a Google Forms quiz. You can assign the quiz assignment to one or more classes or to individual students, schedule it to post later, add a due date and time, and add attachments.
Google Forms can automatically grade the quiz and you can import the grades into Classroom. Students can see their grades immediately or after you review their answers. You can also lock a quiz on Chromebooks managed by your school.
2. Sharing Tests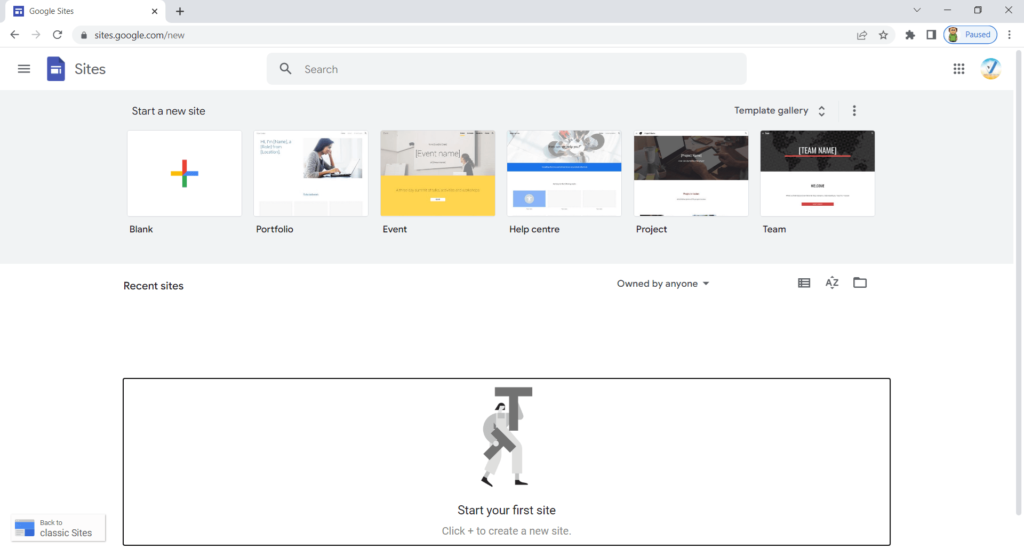 Teachers can easily embed whole tests or exams on Google Sites or share them with the class using Google Form.
More generally, Google Sites can be used by any classroom instructor to develop a central hub for their pupils. Just a few examples of how a teacher may use this technology to extend their students' learning experiences outside of the classroom include homework reminders, relevant resources, syllabi, and discussion forums.
3. Using Google Calendar
Teachers can add all of their lessons, schedules, and forthcoming activities to Google Calendar. This can be kept public for the class to subscribe to or shared with only a few users.
Aside from the obvious schoolwork, one of the most challenging aspects of school or college is juggling a complicated schedule that is constantly changing. You have a full schedule between classes, extracurricular activities, and a part-time job.
Making use of free tools to assist you in managing everything on your plate is a great way to start your semester or even organise it somewhat. You'll learn how to use Google Calendar to arrange yourself for the semester and manage your class calendar in this post.
4. Interactivity with Google Docs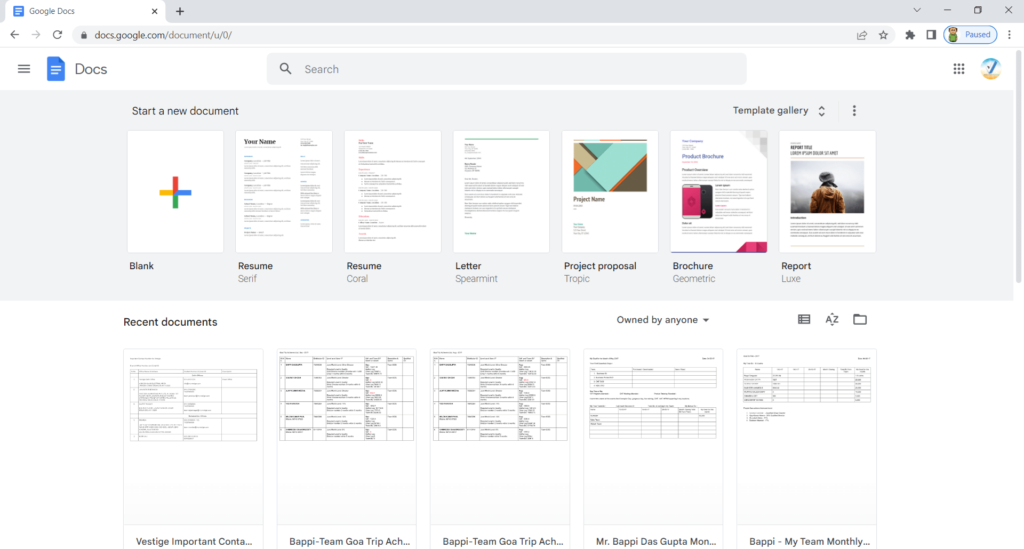 A extremely engaging tool, Google Docs has a tonne of new capabilities, including research, add-ons, embedding gadgets, and more.
In addition to making it simple to create online word processing documents, Google Docs also makes it simple to create online spreadsheets, presentations, and other documents with just a log-in name and password.
5. Creating and Sharing Documents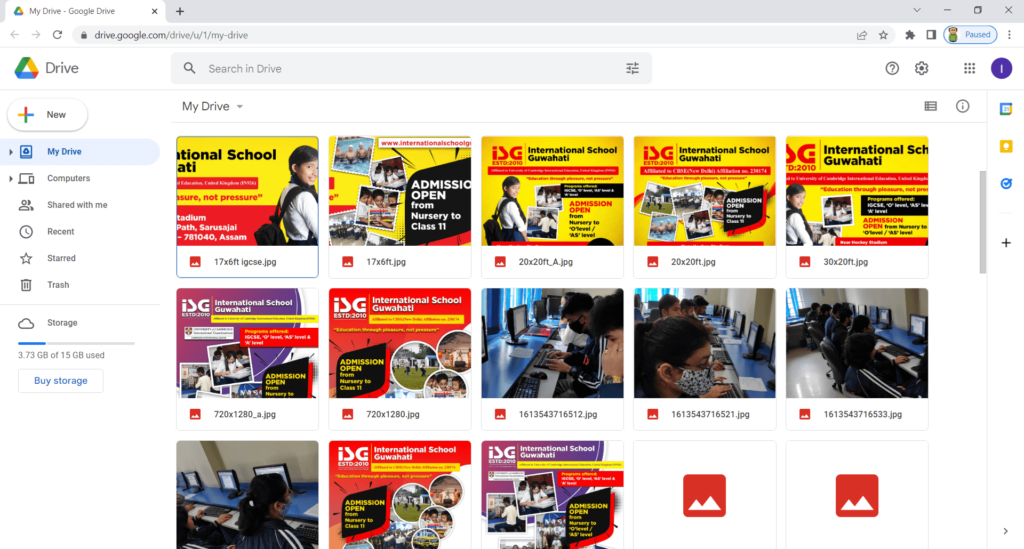 In Google Drive, educators can create papers that they can share with others with different levels of access.
The fact that Google Drive is a free service is its biggest advantage. Students only need to create a Google account in order to use it. As was already noted, you can collaborate on papers by adding other users through Google Drive's services. The fact that Google Drive automatically saves the papers as you work on them is another another fantastic benefit. In the event that your computer crashes and you lose your work, the auto-save feature backs it up to the server. Additionally, students can use any device to view Google Drive files.
Teachers can upload their presentations and group them into folders based on particular topics using the Slides service. Drive is an excellent tool for submitting assignments, too. Students can turn in papers or other tasks by making a folder that is solely accessible to the teacher. Instead of searching through piles of papers and taking notes, teachers can remark right on the page by using this function. For students to fill class forms and compile their responses into a spreadsheet, teachers can also use the Forms service. Teachers can also use Drive to offer access to classroom resources like notes or supplemental readings because the service keeps everything on one server.
https://my.suu.edu/help/article/1597/can-i-make-a-class-schedule-in-google-sheets/
6. Virtual Lessons / Online Classes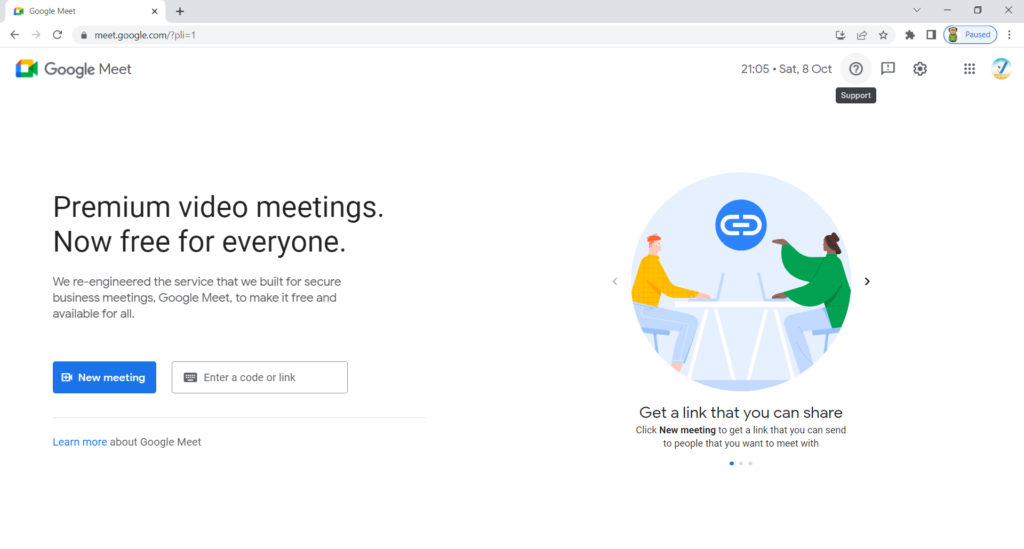 Google Meet can be used by end-users or teachers for taking online classes.
When so many schools still use distance learning, using Google Meet (formerly Google Hangouts) in the classroom is a fantastic method to interact and collaborate. Since many teachers already use Google Classroom, Google Meet turns becomes a potent tool for networking, teamwork, and exposing your kids to a larger world. Many educators are using Google Meet to improve both their own professional development and the learning experiences of their pupils. You can link students up with classmates, peers from other states, and even professionals or outside speakers.
7. Recording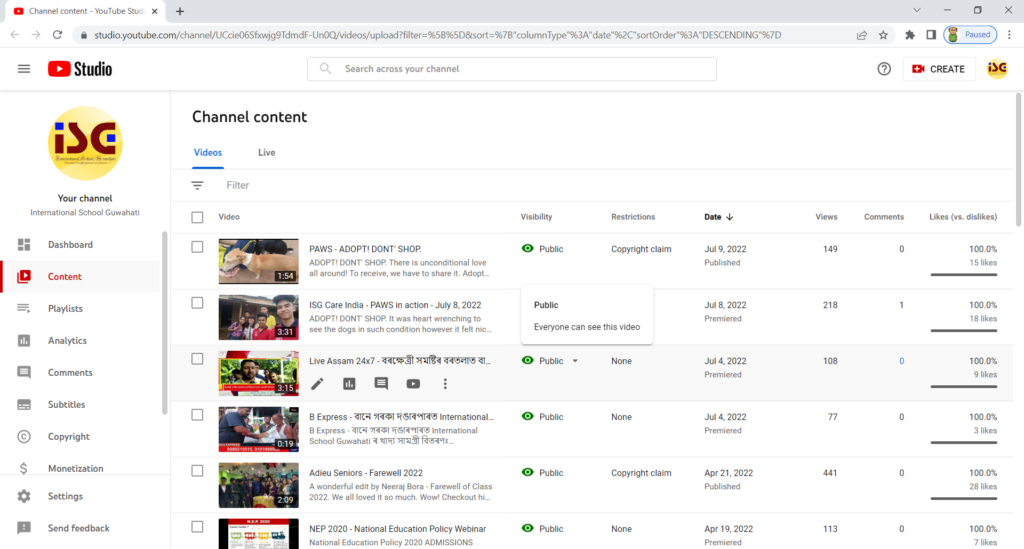 The class-specific YouTube channel can be used to record and save classes. The best ways for students to learn and interact are through tutorials and webinars.
Students adore watching YouTube videos because they may master difficult concepts from them and also hone their punctuation and listening skills. On the other side, teachers don't have to spend as much time teaching difficult ideas and concepts to students when they can concentrate more on their learning capacities.
8. 1:1 Sessions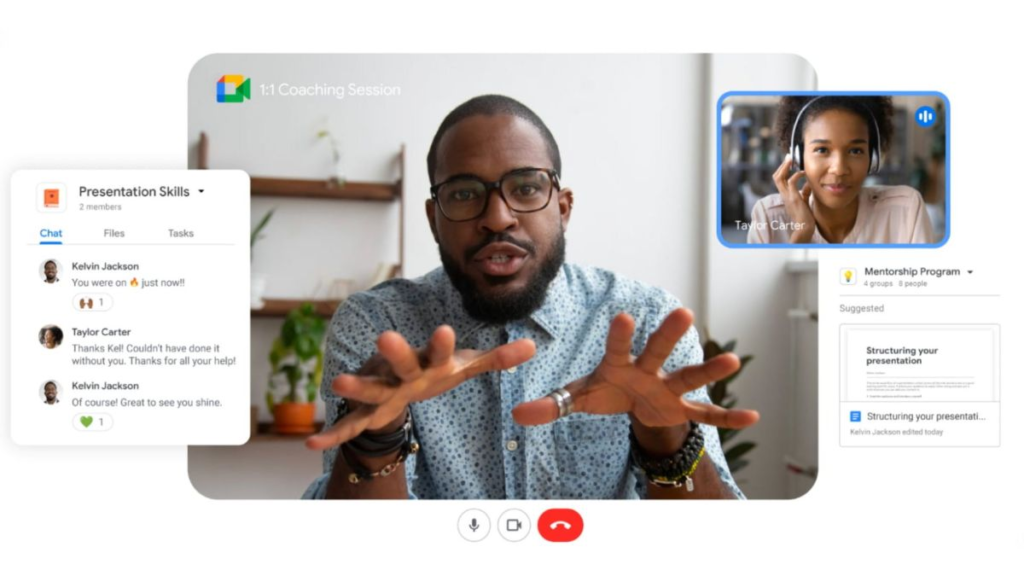 Teachers and students can have one-on-one or group text, audio, and video chat sessions using Google Meet.
You can start class video sessions using Google Meet on your computer or mobile device in Classroom, Meet, Google Calendar, and Gmail. When you sign up for the Teaching and Learning Upgrade or Education Plus, Meet can give you the tools you need to improve teaching and learning with cutting-edge features like breakout rooms, live streaming, attendance tracking, Q&A, polls, and more.
9. Controlling Apps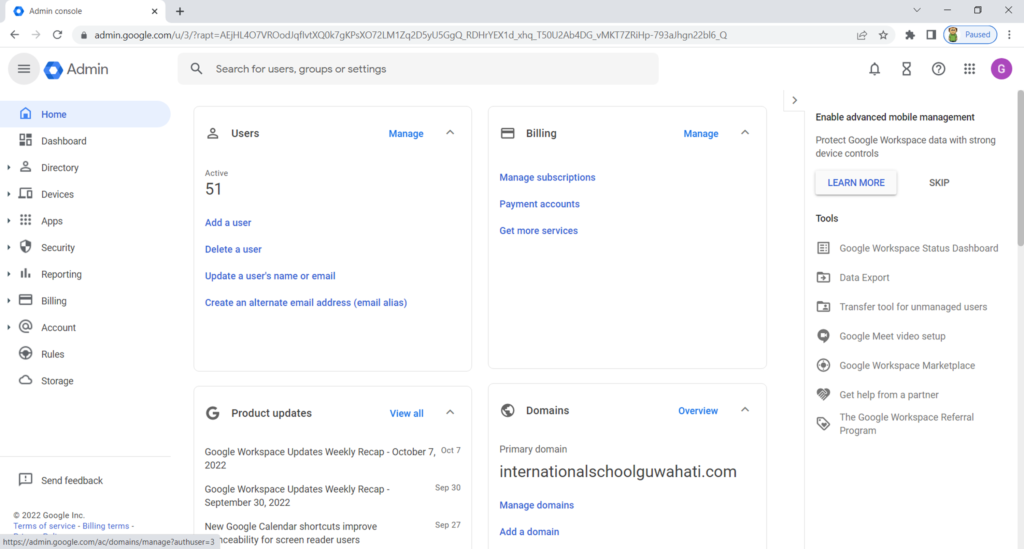 All apps, access, and sharing options for their university can be managed by the Google Apps administrator.
You have control over how apps access Google Workspace data for your company. OAuth 2.0 settings in the Google Admin panel are used to control access to Google Workspace services. OAuth 2.0 scopes are a tool some apps use to control access to a user's account.
The error message that customers receive when they attempt to install an unapproved app can also be modified.
Note: For Google Workspace for Education, additional restrictions might prevent users in primary and secondary institutions from accessing certain third-party apps.
10. Manage and Monitor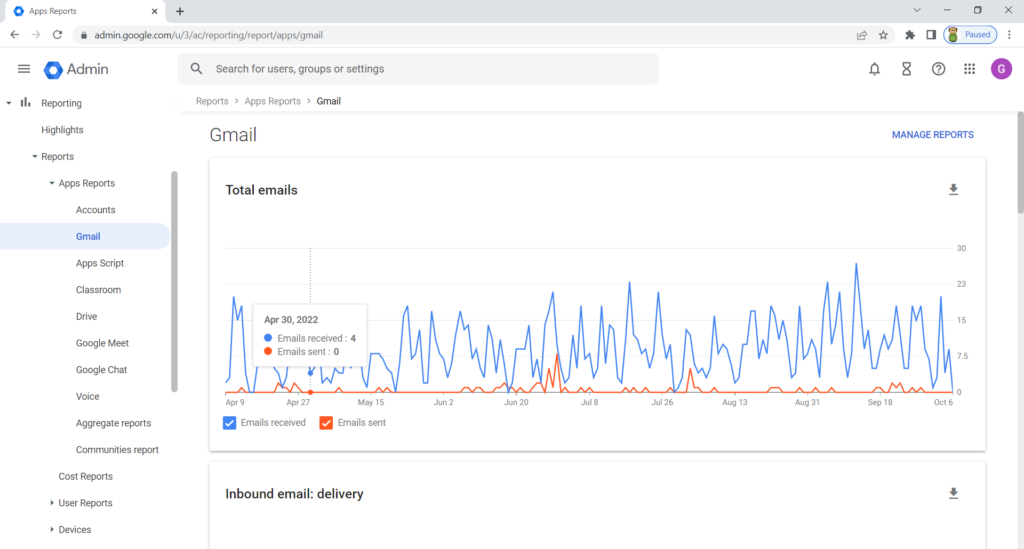 Google Apps gives administrators extensive control over how to regulate and keep an eye on application usage.
By adding them to the Web and mobile app list in the Google Admin panel, administrators may manage which apps users of Android and iOS devices can find and install for work or school. Both public and private apps can be added, including third-party apps for security, business, and document management.
Example: How to make a class schedule in Google Sheets
Click Here to check example.