ASSURE Keratin Smoothing & Anti-Hairfall Bounce Restore Shampoo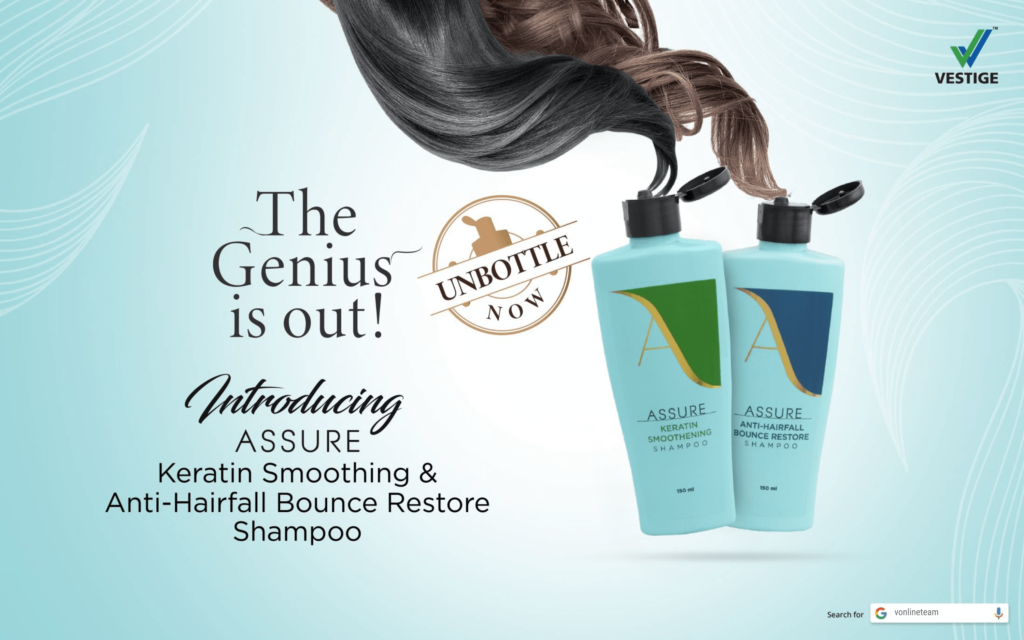 Achieving salon-worthy hair at home can be tricky.
Just as you don't use the same shampoo for every type of hair, you shouldn't even use the same treatment for every hair issue.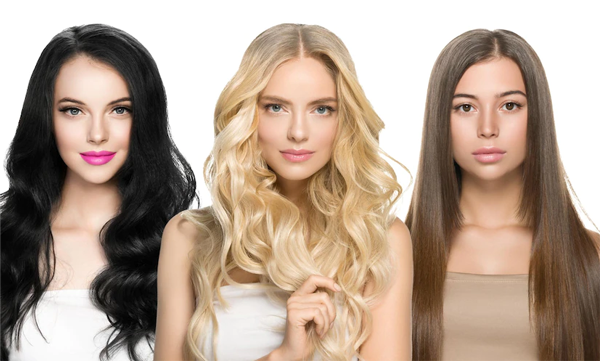 As every human is different hence their needs and requirements can't be same.
There can be different choices and alternatives to get the best result in everything.
Specially, when it comes to hair care it can't be a one shampoo that fits for all hair types.
Hence, One Size Doesn't Fit All
Different hair problems require specific solutions!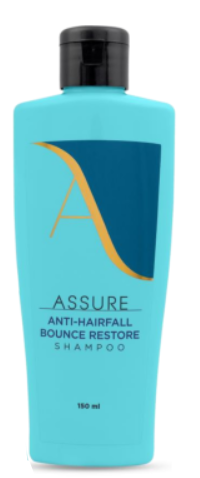 Presenting!
Range of professional shampoos, to fill the gap where your hair needs a professional care.
This range is a boon to them who wish to give their hair the best care that too at the comfort of their home.
They are like
a genie in a bottle.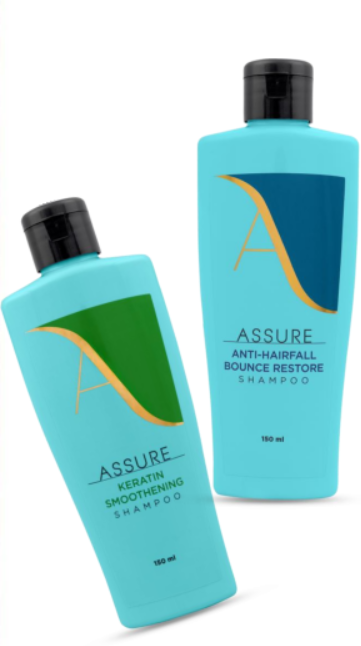 Introducing the magic of
Professional Hair Care
ASSURE ANTI-HAIRFALL BOUNCE
RESTORE SHAMPOO
&
ASSURE KERATIN SMOOTHENING
ASSURE ANTI-HAIRFALL BOUNCE
RESTORE SHAMPOO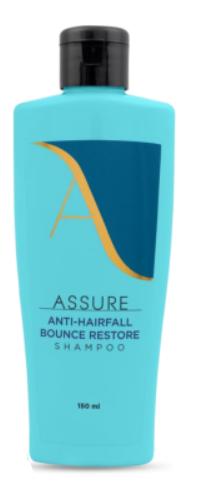 This shampoo is enriched with Hydrolysed Wheat Protein and amino acids.
Works best for fragile hair, minimize hair breakage.
It provides deep fiber restoration, split ends repair and has anti-breakage properties.
It restores bounce back appearance of the hair thereby making it look fuller and healthier.
Key Benefits
Wheat Protein is a gentle formula that cleanses the scalp and is ideal for fragile hair. It helps in improving hair quality and preventing hair breakage.
It increases the elasticity of your hair by controlling the loss of moisture from your strands.
Vitamin E promotes hair growth and Vitamin D prevents hair fall.
Amino acid strengthens the hair root, adds shine and volume to hair.
Hydrates and Nourishes hair fiber.
ASSURE KERATIN SMOOTHENING SHAMPOO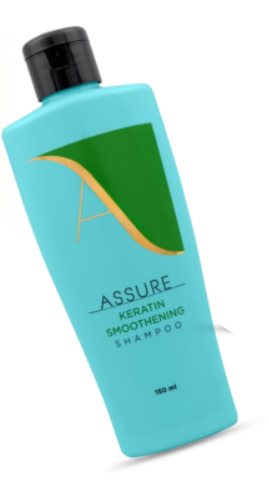 Enriched with Hydrolysed Keratin and Vitamin E, which helps your hair restore its keratin making them softer and ultramanageable.
It provides intense hydration and relieves dryness.
Provides deep repairing to damaged cause by chemical treatments.
Key Benefits
Revitalises the hair follicles
Refines hair texture by filling these microscopic gaps with broken-down protein that helps to strengthen hair's structure.
Soothes the scalp to improve your hair health.
Hydrates and Nourishes hair strands by maintaining moisture level of hair and scalp.